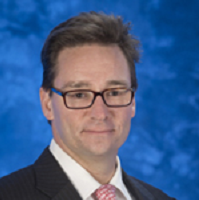 Edward R. Renwick was appointed to the Los Angeles Board of Harbor Commissioners by Mayor Eric Garcetti and confirmed by the Los Angeles City Council on November 19, 2013. Renwick co-founded and serves as chief executive officer of Raineth Holdings, one of the nation's largest owners and lessors of single-family houses.
Prior to Raineth, Renwick was a partner for 17 years at The Yucaipa Companies, a Los Angeles-based private investment firm. Prior to joining Yucaipa, Renwick consulted for The Boston Consulting Group (BCG), where he was responsible for providing strategic and operational assistance to Fortune 500 companies. Renwick also served as Senior Vice President of Strategy and Business Development at the Chongqing Wanli Storage Battery Company in China, and worked as an analyst in the Real Estate Investment Banking Division of Goldman Sachs.
Renwick has served as a director of Current TV, a U.S. cable network; Delltrade, an international jewelry brand and retailer; Riviera Broadcasting, a U.S. radio broadcaster and EasyBill, a transaction processor in India. He also lectures about business strategy at Stanford University and UCLA.
Renwick is a member of the Bel Air Chapter of Young Presidents' Organization and serves as an advisory board member of Children Now.
Renwick holds a B.A. from Stanford University and a J.D. and M.P.P. from Harvard University. He is a member of the California Bar Association (inactive). He lives in Los Angeles with his wife and three daughters.