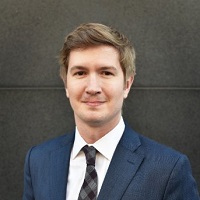 As a consultant in financial services at EY, I lead blockchain distributed infrastructure technology strategy across Financial Services for the Americas.
My areas of focus include technology strategy, distributed ledger and infrastructure technologies, digital currencies, anti-money laundering and transaction monitoring, risk management, software development and implementation, data analysis and management and process improvement.
I have shared my insights on distributed ledger and infrastructure technologies with many media organizations and have spoken at numerous conferences on integrating distributed ledger technologies into legacy institutions, new business models, and the transformation of finance.
I am a Certified Anti-Money Laundering Specialist (CAMS).